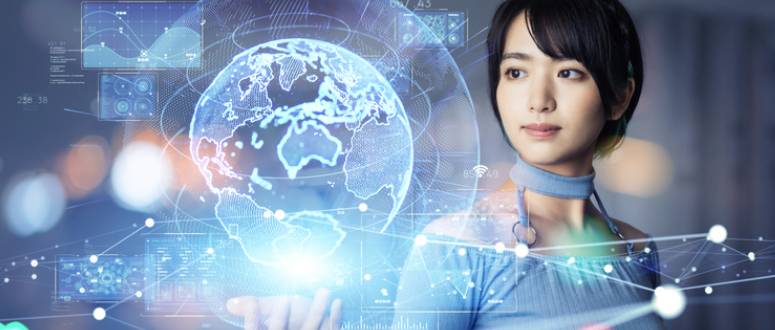 The Covid-19 Pandemic Accelerated Global Digital Transformation. Can the U.S. Keep Up?
 
"Change is the law of life and those who look only to the past or present are certain to miss the future." — John F. Kennedy
 
Digital transformation is the process of using digital technologies to create new — or modify existing — business processes, culture, and customer experiences to meet ever-changing business needs and dynamic market requirements.
 
The Future Arrived Sooner than Expected
 
For many years, companies around the globe have been gradually evolving their businesses with deliberately planned steps towards digital transformation which were meant to be implemented over time.
 
Then, the COVID-19 pandemic began.
 
Suddenly, those carefully laid plans became condensed into weeks or days as lock-downs forced companies to enable remote work, distributed collaboration, software automation and more, long before they intended to.
 
"68% of global enterprise decision makers say the pandemic sped up their digital transformation 'a great deal.' – Twilio Covid-19 Digital Engagement Report.
 
Because of this, the urgency for digital transformation shifted from a proactive initiative to a vital operation that's necessary for building market resilience, enabling innovation and maintaining competitiveness in the face of uncertain market dynamics.
 
A Tech Talent Crunch Hinders Digital Transformation in the U.S.
 
Although the need for digital transformation has become universal, the rate of acceleration has been unequal, even among developed nations. In fact, businesses in the U.S. made less headway in the race towards digital transformation than those in other affluent countries.
 
For example, companies in Japan, Germany and Singapore reported that Covid-19 accelerated their digital communications strategy by over seven years, while companies in the U.S. advanced by only five years.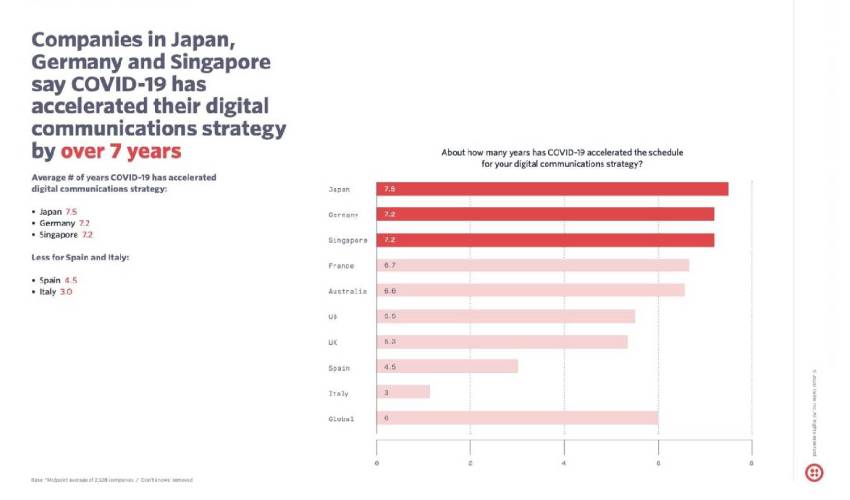 The lack of a clear digital transformation strategy, skills and know-how, and necessary engineering support are key factors that have hindered America's progress towards digital transformation.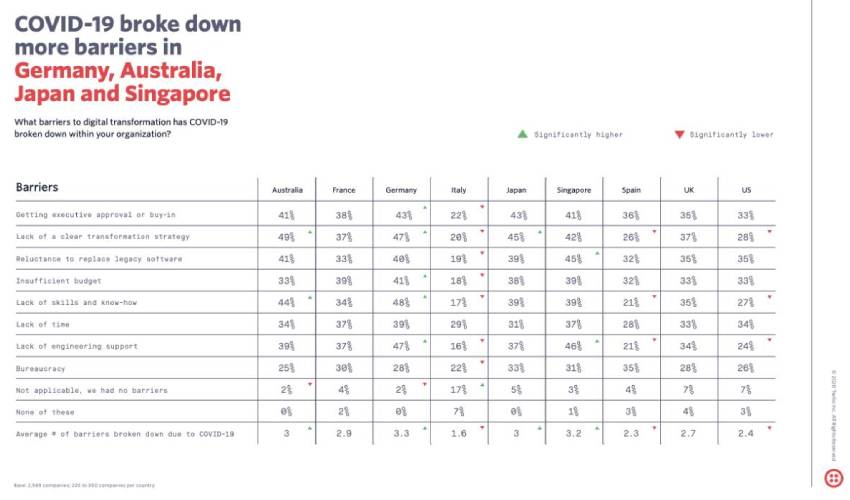 These barriers are, in large part, the result of a significant skilled labor shortage within the U.S.
 
U.S. Talent Deficits Could Result in $1.7 Tn in Unrealized Output by 2030
 
Technology underpins nearly every sector of the global economy, and the market opportunities tied to technological advancements are only expected to grow.
 
If the talent gap persists, the United States could experience a loss of $1.748 trillion due to labor shortages in unrealized revenue which is equivalent to 6% of its entire economy.
 
"The United States faces one of the most alarming talent crunches of any country.
 
If left unaddressed, tech talent shortages could put America at risk of losing its status as a global tech center which could ultimately shift the global balance of economic power.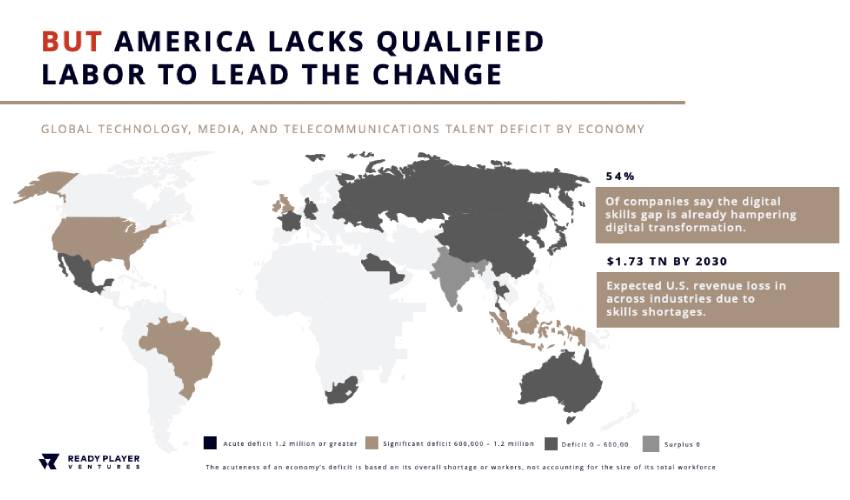 Closing the Talent Gap
 
While digital transformation has the power to reshape the future, organizations will be unable to leverage it without the right talent.
 
Mitigating the talent crunch in the U.S. will likely require fundamental shifts in the ways businesses and governments approach sourcing talent, providing data access and training-up skilled tech talent. To secure its future, the U.S. should start by addressing the tech talent shortage today.
 
 
Together, building a more sustainable future for ALL