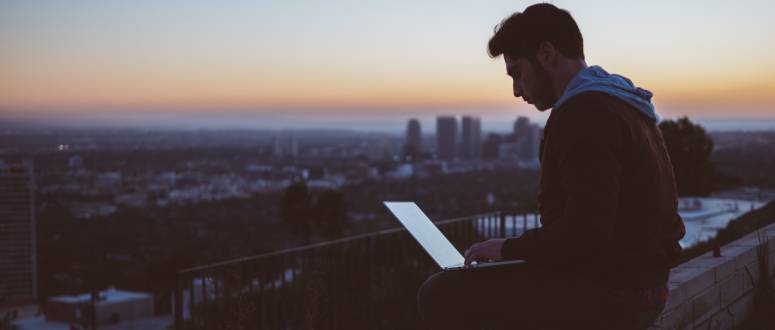 Could Historically Under-represented and Under-estimated Talent be the Key to Transformative Change in the U.S.?
 
"If our nation is to remain globally competitive, we must leverage and engage our diversity, especially our minority entrepreneurs." - Alejandra Castillo, National Director, Minority Business Development Agency.
 
As of today, the U.S. lacks the skilled labor force needed to bring about digital transformation, remain competitive in the information age, and keep its status as a global tech leader.
 
If left unaddressed, labor shortages in the U.S. could result in a loss of $1.748 trillion in unrealized revenue.
 
One solution could be found among under-represented founders in the U.S. as well as under-estimated entrepreneurs in the Latin American and Caribbean (LAC) region.
 
The Untapped Potential of Under-represented Founders in The U.S.
 
Economists disagree about a lot of things, but they have reached broad consensus in two areas:
• The importance of entrepreneurship to economic growth and job creation; and
• The outsized role that minority groups and immigrants play in founding innovative American companies
 
Today, historically under-represented groups – including African-Americans, Latinos, Asians, Native Americans and women of all ethnicities – represent the fastest-growing segment of founders in the United States.
 
"This is a really powerful opportunity for the country to prosper in the future," said Jerry Porras, Lane Professor of Organizational Behavior and Change, Emeritus at Stanford Graduate School of Business and co-director of the Latino Entrepreneurship Program.
 
Yet, while these founders are entrepreneurial and determined, "the ecosystem [in the U.S.] is not conducive to supporting their success," Porras said.
 
The lack of support for minority founders – including continued barriers to capital – is holding back both the U.S. economy and the nation's talent from reaching its full potential.
 
For example, Black and Latinx founders still receive just ~2.6% of all VC funding in the U.S., yet according to the National Association of Investment Companies (NAIC), if Minority-owned Business Enterprises (MBEs) were to reach the average revenues generated by majority-white businesses, this would boost the U.S. GDP by $1.37 trillion.
 
Meaning, if historically under-represented founders in the U.S. were given equal opportunities to fund and scale their businesses, the U.S. economy would benefit significantly.
 
Furthermore, a 2017 study from the Center for American Entrepreneurship reported that 43% of companies in the Fortune 500 were founded or co-founded by an immigrant or the child of an immigrant.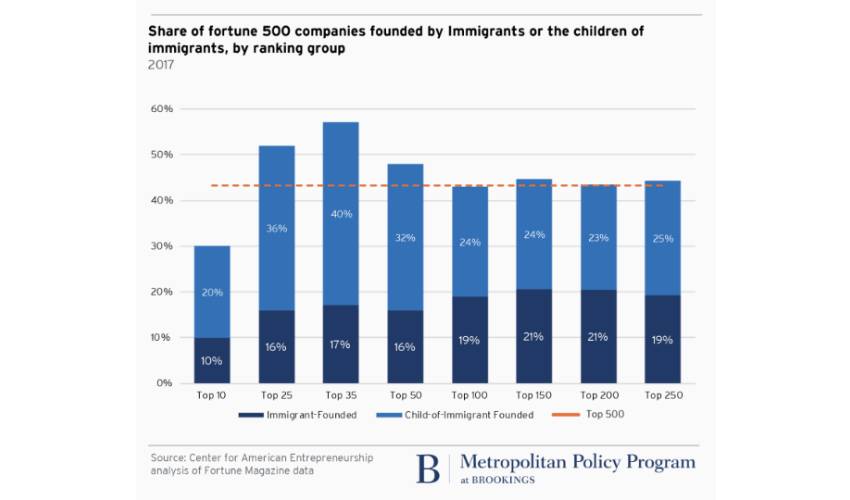 These foreign-born founders produced $5.3 trillion in global revenue and employed 12.1 million workers across a wide range of industrial activities—though half are in the high-technology, wholesale and retail trade, and financial and insurance sectors.
 
Foreign-born founders are not only making significant contributions to the economy, but also bringing more innovation to the industries they work in.
 
For instance, according to studies by researchers at Harvard Business School, immigrants have been responsible for nearly a quarter of all U.S. patents – a primary measure of innovation – over the past several years. And despite making up just 16% of inventors, immigrants have been responsible for 30% of total U.S. innovation since the 1970s.
 
Though often under-represented, a wealth of untapped minority and foreign-born founders in the U.S. are positioned to help propel economic interests forward in unique and innovative ways.
 
Sourcing Under-estimated Talent Emerging from Latin America and Caribbean Regions
 
The Latin America and Caribbean (LAC) region – which is considered as a single startup ecosystem – is emerging as one of the world's most innovative scientific and technological hubs.
 
The rapid acceleration of technological advancements in this area has been bolstered by recent investments in IT infrastructure as well as modernizing STEM education standards.
 
These efforts are helping to feed a growing number of technology-based and entrepreneur-driven digital ventures with an international footprint.
 
"LAC tech startups are projected to reach $2 trillion in value by 2030.
 
As such, the LAC region represents a significant market opportunity as evidenced by the recent increase in VC deal activity in this region. According to PitchBook data, VCs invested $16.3 BN across more than 900 deals in LATAM in 2021.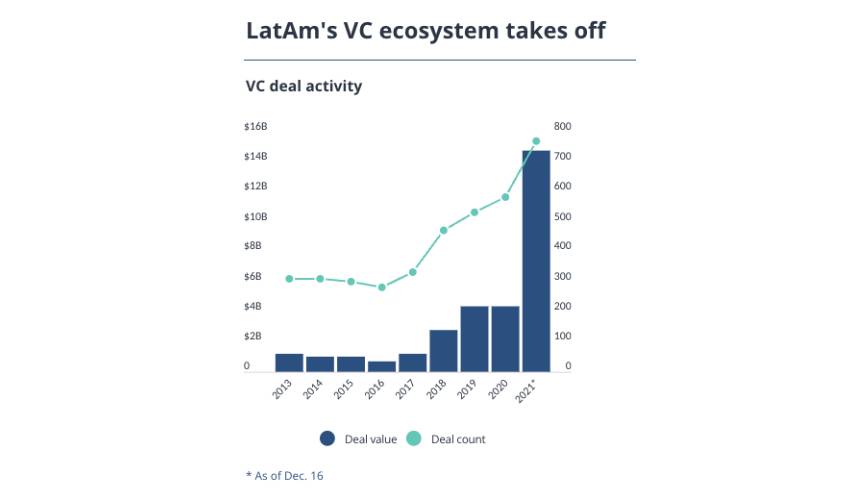 The LAC region still has plenty of room for investments especially in infrastructure – which plays a very important role in the development of Latin American countries – and sustainability. Opportunities in renewable energy as well as the regions vast natural capital could offer potential for new green initiatives.
 
Could Under-represented and Under-estimated Talent be the Key to Digital Transformation in the U.S.?
 
There is a clear link in the between the success of historically under-served and under-estimated entrepreneurs and economic growth and innovation in the U.S.
 
Minority and foreign-born founders in the U.S. make outsized contributions to the economy, create meaningful jobs and hold a disproportionate number of patents for new technologies.
 
Meanwhile, the tech startup ecosystem in the LAC region is flourishing. Entrepreneurs in this region are demonstrating world-class vision, business skills, and fortitude while delivering impressive value for their shareholders.
 
By supporting and growing these untapped talent pools investors can help the U.S. close its skilled labor gap, maintain its position as a global tech leader and help usher in global digital transformation.
 
 
Together, building a more sustainable future for ALL