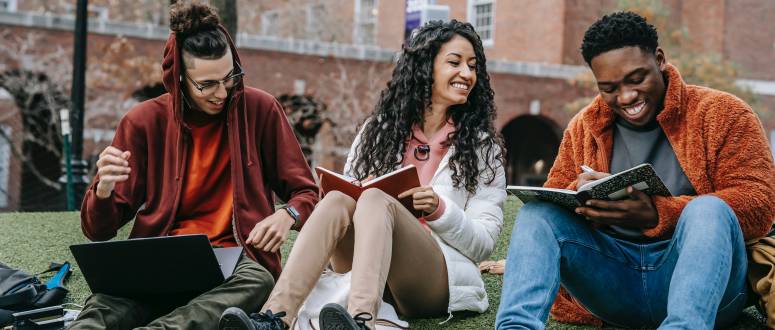 Infrastructure, Access and Affordability Needed to Support the Under-Served in the U.S.
 
"The United States is so far failing to equip the next generation with the new skills that are needed to fill large numbers of high-tech roles," says Werner Penk, president, Global Technology Market, Korn Ferry. "As with many economies, the onus falls on companies to train workers, and also to encourage governments to rethink education programs to generate the talent pipelines the industry will require."
 
Technology underpins nearly every sector of the U.S. economy, and the market opportunities tied to technological advancements are only expected to grow as companies and governments continue to advance digital transformation.
 
However, the U.S. is facing an alarming shortage of skilled labor that is needed to implement and manage digital technologies.
 
At the same time, a mix of longstanding policies and practices in the U.S. have left many high-potential talent pools highly under-served and largely untapped.
 
There are three major contributing factors that will need to be addressed in order to tap into the potential of the under-served market in the U.S.:
 
1. Closing the Data Divide
 
America is among the wealthiest countries in the world, yet it ranks 13th in terms of the overall quality of its infrastructure. In November 2021, U.S. President Joe Biden signed a USD $1 trillion infrastructure bill into law in order to rebuild America's crumbling infrastructure, including nationwide access to affordable broadband internet.
 
Broadband internet is necessary for Americans to do their jobs, to participate equally in school learning, access adequate healthcare, and to stay connected. Yet, one study suggests that over 42 million Americans live in areas where there is no broadband infrastructure that provides minimally acceptable speeds.
 
Low income, people of color, and those who live in rural and Tribal areas are disproportionately likely to lack broadband access – driving a digital divide between the data haves and the have-nots.
 
However, research suggests that the social returns to investment in broadband are significant. Increasing access and usage of broadband infrastructure in rural areas leads to higher property values, increased job growth, higher rates of new business formation, and lower unemployment rates.
 
Equitable access to high-speed internet could help bring millions of Americans up-to-speed on the jobs market and could help narrow the skilled labor gap in the U.S.
 
2. Providing Access to Affordable Higher-level Education
 
The outrageous price of a university degree in the U.S. is unique in the world. "The U.S. is in a class of its own," says Andreas Schleicher, the director for education and skills at the OECD, and he does not mean this as a compliment.
 
"College spending per student is exorbitant, and it has virtually no relationship to the value that students could possibly get in exchange," Schleicher said.
All told, including the contributions of individual families and the government, Americans spend about $30,000 on college tuition per student each year—nearly twice as much as the average developed country.
 
According to one study, 15% of U.S. adults have federal student loan debt, and women and people of color are disproportionately represented in these groups.
 
Because of the high cost of higher education, a growing number of would-be undergraduates in the U.S. are opting out of college.
 
"More than 1 million fewer students are enrolled in college now than before the pandemic began."
 
A recent survey of high school students conducted by ECMC Group, found that the likelihood of attending a four-year school sank nearly 20% in less than a year. In addition, U.S. colleges and universities saw a drop of nearly 500,000 undergraduate students in the fall of 2021.
 
When fewer people go to college, fewer people graduate with the skills, credentials and degrees necessary for higher-paying and skilled labor jobs, which reverberates throughout the entire U.S. economy.
 
More and more jobs in the U.S. require some post-secondary training, which makes college graduates far more valuable to the economy.
 
Access to affordable higher-level education could help provide necessary skills training to a new class of young and savvy market entrants who are currently under-served.
 
3. Providing Access to Affordable Healthcare Systems and Tools
 
Access to data and education are of little consequence if basic healthcare needs are not being met.
 
In the United States, a person's health and access to adequate health care are directly correlated with their income. According to a series of studies, the wealthiest Americans live between 10 -14.5 years longer than their poorest counterparts.
 
This is because having a lower income statistically means a higher prevalence of unhealthy habits, poorer diet, fewer medical visits and less money to afford healthcare services as well as proper insurance.
 
For example, in March 2022, 39% of Americans with below-average income reported not seeing a doctor for a medical problem because of its cost.
 
Additionally, 2 in 5 working-age adults are inadequately insured while people of color, small business workers, people with low incomes and young adults rank among the highest uninsured populations.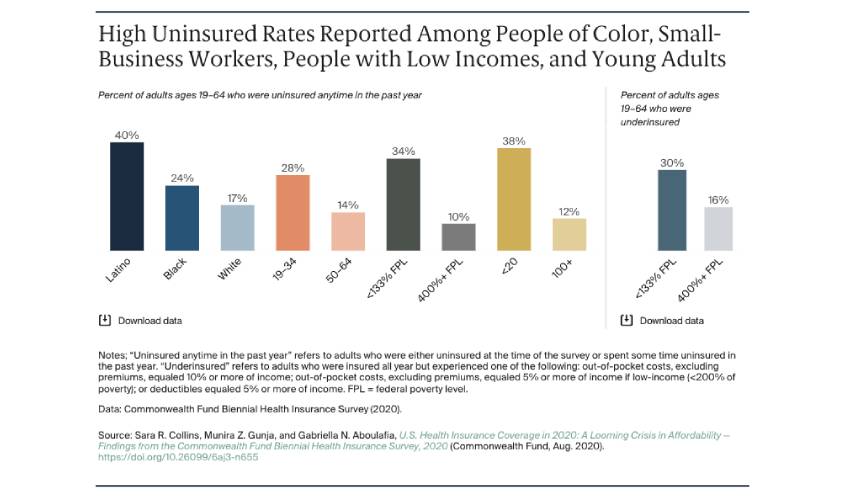 In order to narrow its skilled labor gap, the U.S. will need to address three key issues related to access and affordability including; infrastructure for high-speed internet, affordable modes of higher-level education and adequate healthcare among its under-served populations. Access to these everyday essentials can help prepare and create opportunities for under-served Americans to step into the tech economy.
 
 
Together, building a more sustainable future for ALL