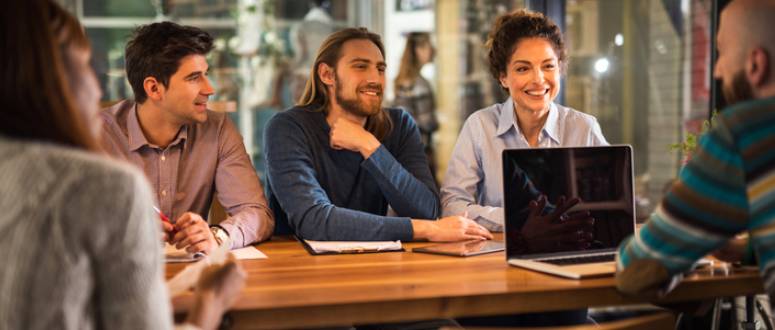 Seeking Talent from Emerging and Underestimated LATAM and Caribbean Markets
The Latin America and Caribbean (LAC) region – which is considered as a single startup ecosystem – is in the midst of a technological revolution and is quickly emerging as one of the world's most innovative scientific and technological hubs.
 
Digital transformation in the region has flourished–partly due to the pandemic–with more complex innovations in fintech, proptech and commerce maturing.
 
"An explosion of tech-enabled startups has tripled in the past four years and multiplied its value 32 times in the past decade, according to Forbes.
 
Take Brazil for example, this South American country ranks among the top five economies with the highest start-up rate in the world, just behind the U.S. In the past decade, Brazil has managed to produce over 13,000 startup companies – the vast majority of which were formed in 2019 and 2020. According to Statista data, Brazil is also home to eight unicorn companies – privately held startups valued at one billion U.S. dollars or more.
 
There has also been significant growth in nations like Chile, Argentina, Columbia, and Mexico. To keep up with the pace of change and train a new generation of skilled tech workers, these countries are working to modernizing their STEM education standards while continuing to invest in IT infrastructure.
 
Additionally, the Caribbean, generally linked to leisure and tourism, has emerged in recent years as an ecosystem of entrepreneurship in the digital field and is acquiring a growing role in Latin America's startups ecosystem.
 
For example, Jamaica is considered one of the best countries to do business with in the LAC region and Guyana has emerged as a hub for technology startups.
 
For America, the technological growth taking place in the LAC region presents a strong opportunity to collaborate with their neighbors to the south in order to support the growing entrepreneurial ecosystem there and develop new technologies which could help reduce the impacts of the tech labor shortage in the U.S.
 
However, for many years, America has largely overlooked the LAC region and focused on the Asia-Pacific and the Middle East instead. At the same time, powerful foreign investors such as China, have increased their engagement in the area.
 
China Extends Soft Power Strategy to the LAC Region
 
The extension of China's Belt and Road Initiative into Latin America and the Caribbean is attracting Chinese companies into the region.
 
China's role in the LAC region has grown rapidly since 2000. Today, China is South America's top trading partner and a major source of increasing Foreign Direct Investment (FDI) and lending in both energy and infrastructure.
 
It is difficult to assess the volume of China's FDI in Latin America since these investments often flow through a third country. However, TIME estimates that in 2020, China's direct investment in Latin American industry was $16.66 billion, and by August 2021, China's direct investment in the same was $15.09 billion, implying a significant YoY increase.
 
China's economic goals in this region include securing access to raw materials, establishing new markets for Chinese goods, and partnering with LAC firms to access and jointly develop new technologies.
 
As China moves aggressively into the United States' backyard, America's presence there is diminishing, shifting the geopolitics of the region and causing U.S. policymakers and military officials to raise concerns.
 
"We are losing our positional advantage in this Hemisphere and immediate action is needed to reverse this trend," said Admiral Craig S. Faller, former head of U.S. Southern Command, in 2021.
 
President Biden, who took the lead on Latin America policy during his tenure as Vice President to Barack Obama, has long argued that the United States should renew its leadership in the LAC region to counter a rising China. The President has called China a "strategic competitor" and pledged to strengthen U.S. partnerships in the Western Hemisphere.
 
At the 2022 Summit of Americas, President Biden challenged business executives to make long-term investments in Latin America, pledging his administration's help in building more resilient economic systems that will put people to work and lift the region's countries out of hardship.
 
Recent U.S. Investments in LAC Region Have Ebbed
 
Biden's recent urges come on the heels of declining VC investments in the area from 2021 to 2022.
 
In 2021, the combination of tech adoption due to the pandemic and the maturity of the region's startup ecosystem, collided and created an explosion in entrepreneurship.
 
Because of this, 2021 was a breakout year for investments in the region. VCs invested $16.3 billion across more than 900 deals in Latin America, according to PitchBook data, with the vast majority of funding going towards late stage deals.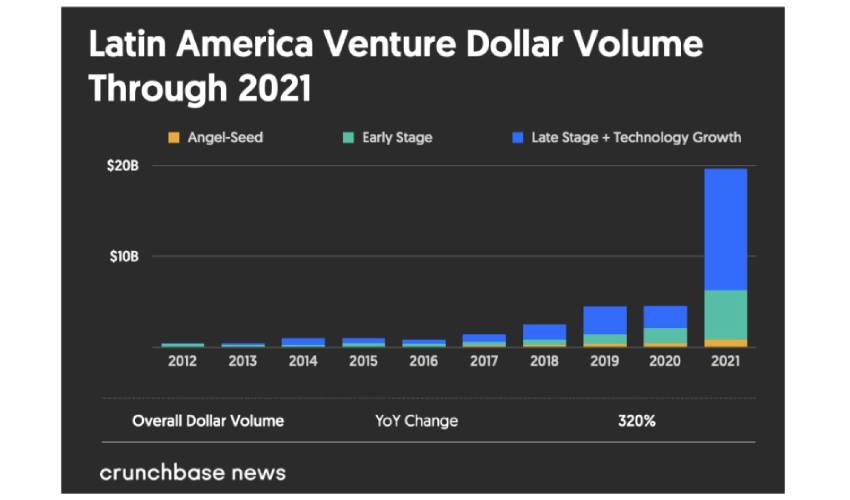 However, the funds started to dry up almost as quickly as they flowed in. Starting in Q1 2022, the region's startups were left watching those same investors pull funding as rising inflation causes many to tighten their purse-strings.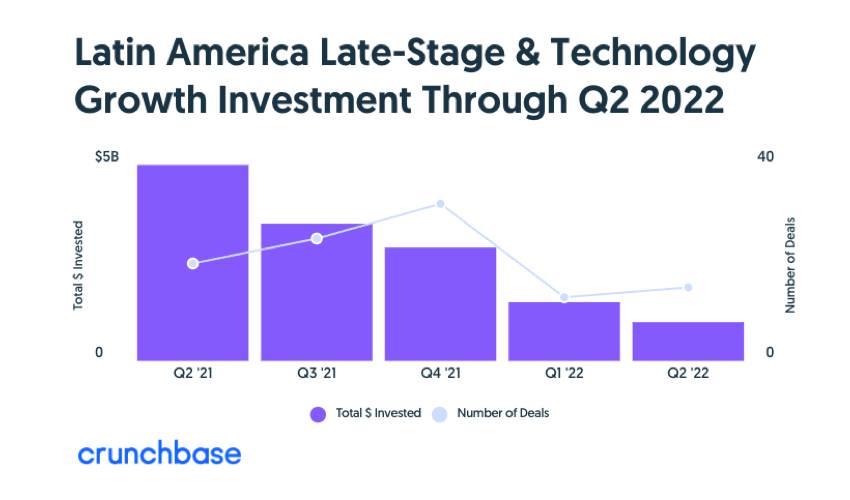 Nevertheless, the long-term outlook for the LAC region still leaves plenty of room for optimism.
 
Strategic Investments in LAC Entrepreneurs Offers Both Impact and Returns
 
Despite recent unprecedented growth, the LAC region is still behind the developed world in many ways. This makes for an even greater opportunity in virtually every sector.
 
However, investors interested in the LAC region should consider strategies that incorporate three key initiatives:
 
(1) A diverse and dedicated team
Investors need deep knowledge of the local industry and culture in order to properly identify opportunities and mentor founders with diverse perspectives. Within the U.S., minority-led VCs are more likely to have a strong understanding of and connections to the LAC region that can bring differentiated insights and opportunities to investors.
 
(2) A long-term regional commitment
Investors should be pursuing a long-term strategy that will bring more consistency to the local ecosystem as a whole including dedicating more funds to angel and early-stage investments.
 
"It's important for investors outside of Latin America and the Caribbean to get involved in fundraising at earlier stages, when founders need extra support from everyone around.
 
(3) A clear understanding of the impact of their investments beyond financial gains
Investing in the LAC region means having the opportunity to combine impact with returns. Many LAC entrepreneurs are building services that will help significantly improve the simple needs of a large population including access to credit, healthcare, education, nutrition and more.
 
In Summary
 
By focusing on seed and early-stage start-ups and making a dedicated commitment to the entrepreneurial ecosystem in the LAC region, U.S. investors have an opportunity to support the development of a skilled labor force that can help shorten the tech talent gap in the U.S., make a significant impact to improve the lives of many and counterbalance China's growing influence in the area.
 
 
Together, building a more sustainable future for ALL