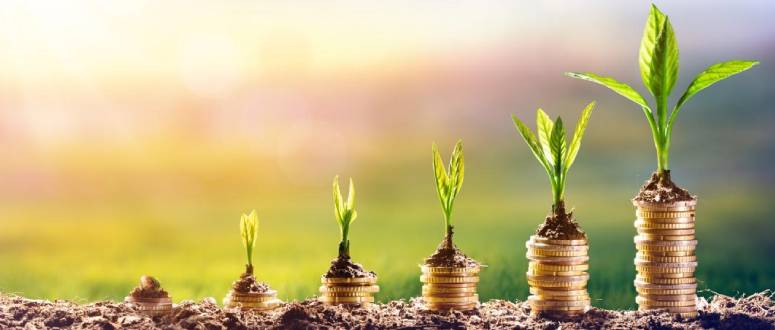 Should More VC Funds Go towards Sustainability?
 
Idealism and the pressures of business are often at odds, but when it comes to sustainable investing the two may have found some common ground as a growing number of investors are looking beyond just profits as they seek opportunities to fund companies as committed to a better world as they are to their bottom line.
 
This growing demand has fueled a proliferation of funds and strategies that integrate ethical considerations into the investment process. Environmental, Social, and Governance (ESG), Socially Responsible Investing (SRI), and Impact Investing are industry terms often used interchangeably under the assumption that they all describe the same approach. However, these terms have subtle differences of meaning.
 
Over the last decade, ESG has gained more attention as investors have come to recognize the significance of risks that lie beyond a typical financial statement analysis. These include everything from carbon intensity and gender representation, to executive pay.
 
According to Bloomberg Intelligence's ESG 2021 Midyear Outlook report:
 
ESG assets are on track to exceed $50 trillion by 2025, representing more than a third of the projected $140.5 trillion in total global assets under management.
 
Despite the growth in ESG investing, accommodating the desire to invest well while doing good remains a difficult task. The rapid rise and success of ESG investing has left many businesses eager to appear to be implementing sustainable practices despite whether or not they are affecting meaningful change, effectively "greenwashing" their business impact.
 
The proliferation of greenwashing presents major challenges for investors wanting to adopt an effective sustainable investment strategy. To address this, regulators are beginning to respond with new pressure by making ESG disclosures a priority. For example, the U.S. Securities and Exchange Commission (SEC) is expected to firm up guidance on corporate disclosures such as carbon emissions.
 
Additionally, as with any investment strategy, manager selection matters and investors should look to VC fund and managers who are not just aware of, but actively immersed in the impacts of sustainable investing.
 
Through its next series of articles, Ready Player Ventures will further explore the drivers of ESG investing, the importance of responsible investing in order to achieve the 2030 SDGs and effective climate action, the ways in which greenwashing hurts investors and hampers real impact, and what investors should look for in order to ensure their investments not only support their bottom line today, but also ensure future generations will inherit a better planet and opportunities tomorrow.
Together, building a more sustainable future for ALL