Seek and support innovation in disparate and unique ecosystems
We supply tailored solutions to level the playing field and mitigate climate risks.
Ready Player is an international research and innovation hub that advances digital transformation and responsible investing. We fundamentally believe that the integration of digital technologies changes the way we live, operate, and deliver value to customers in key economic sectors. Our focus is on AgTech, BioTech, CleanTech, EdTech, FinTech, HealthTech, LawTech and PropTech while uncovering innovation in underserved, under-estimated and under-represented markets.

International
We provide exposure to both foreign and U.S. markets allowing investors to diversify their portfolio in an instant.

Impactful
We generate specific beneficial social and environmental effects in addition to financial gains.

Innovative
We seek innovations which are designed to improve the lives and opportunities of millions of people.
For tech investors who are seeking to maximize both their ROI and their impact, Ready Player provides direct exposure to early-stage next-generation tech companies with ESG-minded leadership because of their added long-term societal benefits and low sustainability risks. Our first fund is currently open for impact investments.
Get Involved.
We leverage and accelerate technological and scientific innovation.
Experimental Environments
We provide controlled conditions in which scientific and technological research, experiments, and measurement may be performed.
Quality Control System
It's more than a responsibility but a guarantee from us to gain customer trust with highly reliable quality control system.
Highly Professional Staff
Having obtained the official & formal training in deep technology and scientific fields, our staff know more than what they show.
Product Engineering & Services
We propose product improvements through periodical and accurate lab testing to refine every version.
Technology Integration
At Ready Player, we have a holistic and integrated approach towards core modernization to experience technological evolution.
Information Security Management
We prioritize information security to safeguard your data against the rising threat of piracy, hacking and other harmful online scams.
To further promote DE&I in research and entrepreneurship in overlooked markets, Ready Player continuously seeks strategic partnerships with institutions offering college grants and international scholarships.
Learn more.
We support sustainable technology and opportunity for people and the planet.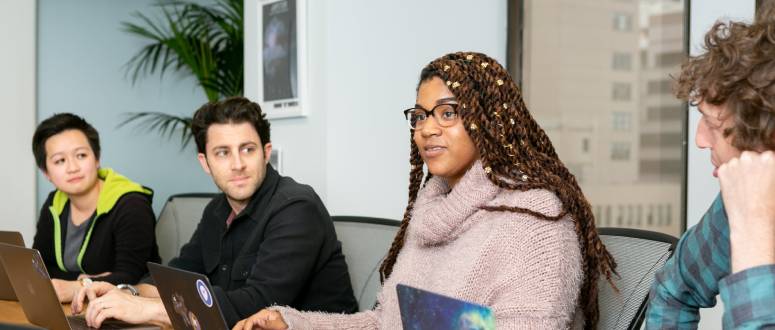 In an increasingly dynamic business environment, turbo-charged innovation powered by diversity and inclusion means companies are better able to quickly adapt to changes in mar...
Together, building a more sustainable future for ALL