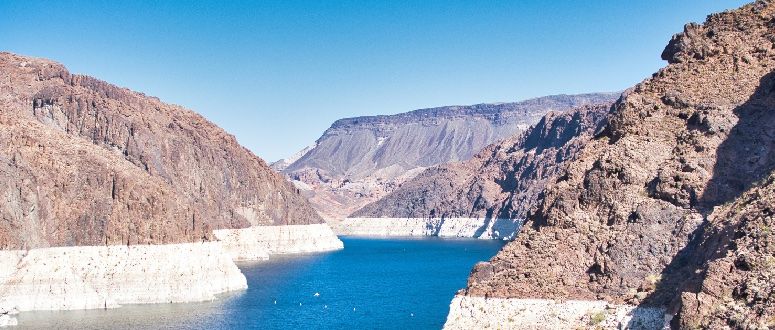 Race to 2030: Can the US Catch Up on ESG and Digital Transformation?
The world today is facing a number of complex and compounding challenges including extreme poverty, social inequality, lack of access to essential healthcare and educational resources, increases in devastating weather events caused by the impacts of climate change, and more.
 
To address these challenges, the United Nations (UN) developed the 2030 Agenda for Sustainable Development. The Agenda includes a set of 17 Sustainable Development Goals (SDGs) which act as an urgent call to action that requires coherent collaboration by all countries in a global partnership.
 
The SGDs recognize that ending poverty and other deprivations must go hand-in-hand with strategies that improve health and education, reduce inequality, and spur economic growth – all while tackling climate change and working to preserve our oceans and forests.
 
On September 25th 2015, all 193 member-states of the UN—including the United States—signed the SDGs and made a commitment to achieve them by 2030.
 
Additionally, in December 2015, at the UN Climate Change Conference (COP21) in Paris, the United States joined the rest of the UN member-states in signing The Paris Agreement—a legally binding international treaty that includes commitments from all countries to reduce global greenhouse gas emissions and limit the global temperature increase in this century to 2 degrees Celsius.
 
A Global Emergency that Knows No Borders
 
With less than 10 years to go, we've now entered the Decade of Action (2020 – 2030), a critical and pivotal period that calls for accelerating sustainable solutions to the world's biggest challenges in order to achieve the SDGs even as climate change is already impacting every nation. For example:
According to a group of leading scientists, we may be about to pass—or may have already have passed—a number of critical climate tipping points within nine of Earth's interconnected climate systems.
 
These scientists believe that passing one tipping point could increase the risk of crossing others and triggering a cascade of irreversible changes. They warn that ocean and atmospheric circulation and feedback between these interconnected climate shifts could accelerate the warming process, leading to a less habitable planet.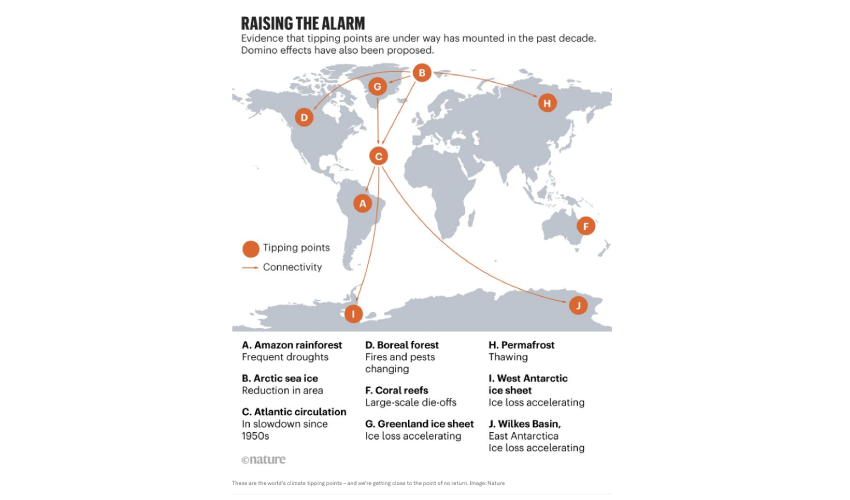 One of the climate components under growing threat of abrupt and irreversible changes is permafrost.
 
Permafrost is ground below the Earth's surface that remains completely frozen for at least two years straight, but in most cases this layer of Earth has been frozen for hundreds or thousands of years.
 
Permafrost extends over a quarter of the Northern Hemisphere—roughly 9 million square miles—including large parts of Alaska, Canada and Siberia and many other regions.
 
Now, this ancient layer of permafrost is melting and it poses a global threat.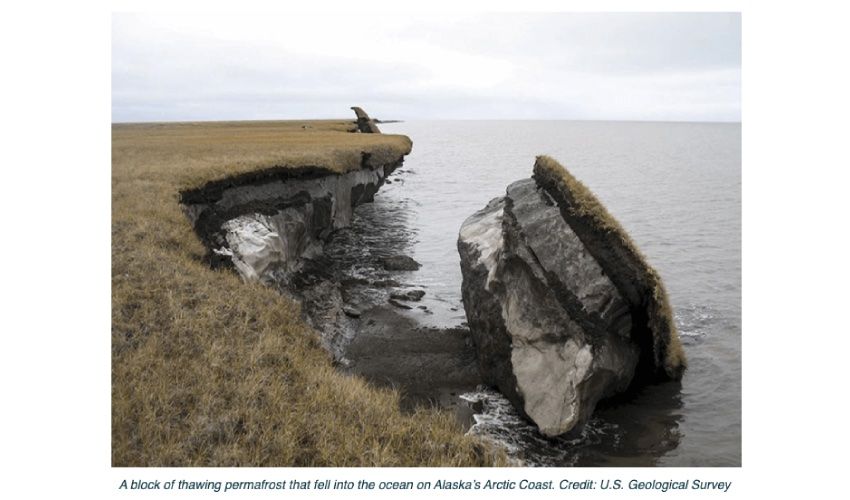 As the frost melts in the Arctic, the ground has begun to cave causing roads, houses, pipelines, and other infrastructure to collapse or become unstable. Landfills that had once been in dry areas are now leaking waste and toxic materials into waterways.
 
In addition, melting permafrost can release dangerous microorganisms into the environment, and greenhouse gases such as carbon dioxide and methane into the atmosphere, creating a feedback loop wherein warmer temperatures thaw more soil, releasing more organic material and producing more greenhouse gases.
 
"There's so much carbon stored in permafrost, and it's frozen now. It's locked away, and when that thaws, it then becomes vulnerable for being released into the atmosphere to exacerbate global climate change."- Dr. Natali, Scientist at the Woodwell Climate Research Centre
 
Heightened Stress on the Global South
While every nation is experiencing the impacts of climate change, the risks of global warming-related disasters are increasingly focused in the Global South, according to a recent IPCC report. This is despite the fact that the Global South's contributions to human-induced climate change are minuscule as compared to the Global North.
 
"The Global North is responsible for 92% of the climate breakdown the world is experiencing today"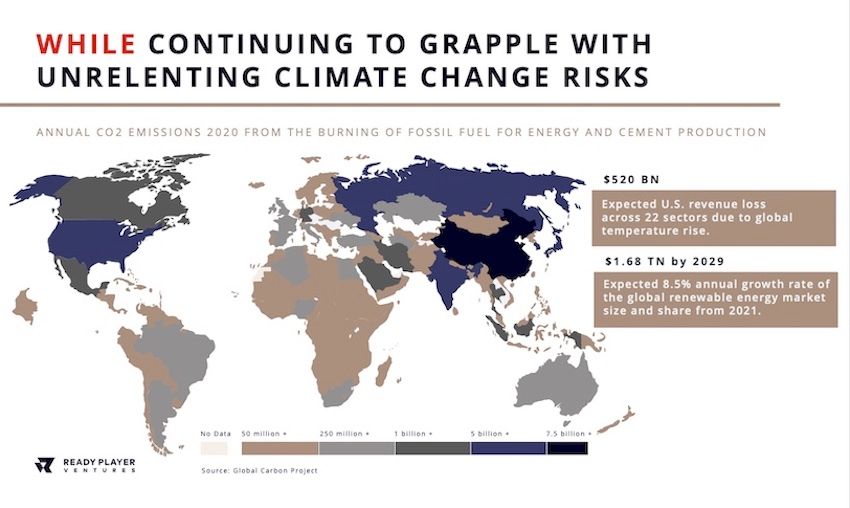 Today, the Caribbean is one of the world's regions that is most vulnerable to climate change. This is due to the greater frequency and intensity of natural disasters in the area which are now being compounded by rising sea levels. Additionally, the Caribbean is largely dependent on economic sectors that are directly affected by climate variability and change.
 
As such, people and governments in the Caribbean are taking strong actions against climate change. For example:
While ambitious global efforts are underway, action has not yet advanced at the speed or scale required in order to successfully stand-up to climate change and achieve the SDGs.
 
Current Status and Implications of Failing to Achieve the SDGs are Significant
 
According to a recent OECD report, many countries have met just 25% of the targets for which performance can be gauged.
 
The 2022 SDG progress report highlights several troubling stats:
• 99% of people in urban areas breathe polluted air, based on WHO guidelines
• Progress needs to move 4x faster to meet the 2030 targets for drinking water, sanitation, and hygiene
• The coronavirus pandemic wiped out +4 years of progress toward fighting poverty
• The number of refugees globally hit a record high in 2021
• We're 40 years away from gender equity in politics at the national parliament level worldwide
 
According to a report published by the National Center for Biotechnology Information (NCBI), failure to achieve the SDGs by 2030 can have a global ripple effect that would negatively affect billions of people round the world, with substantial damages to livelihoods, an exacerbation of poverty, spread of diseases, depletion of environmental conditions, and an exacerbation of other costly social and environmental issues.
 
Additionally, without effective emissions cuts and financing robust climate resilience projects, large-scale migration from climate-affected regions like the Caribbean could be a reality in the next decades.
 
"Some reports predict that 1.2 billion people could be displaced globally by 2050 due to climate change and natural disasters."
 
Gaps in Funding the Change
 
In 2006, UNEP Finance Initiative and the UN Global Compact, launched the Principles for Responsible Investment (PRI). The PRI reflects the view that Environmental, Social and Governance (ESG) issues can affect the performance of investment portfolios and therefore must be given appropriate consideration by investors if they are to fulfill their fiduciary (or equivalent) duty. In implementing the Principles, participants contribute to the development of a more sustainable global financial system.
 
A recent PwC report found that investors globally are increasingly embracing ESG investing which could increase 84% to reach $33.9 trillion by 2026 and account for over 20% of total assets under management. This is partially the result of more investors recognizing that ESG-friendly assets as an effective hedge against volatility and downside risk while also providing tangible results.
 
For example, a recent review of ESG performance by Oxford University and Arabesque that found that for the 88% of companies that focused on sustainability, operational performance improved, and higher cash flows followed.
 
The increased appetite for ESG investments is a step in the right direction and good news for society at large, but unlocking the full benefits of the SDGs will likely require more dedicated resource allocation.
 
"Our efforts to achieve the Sustainable Development Goals will require a surge in financing and investments." — UN Secretary-General António Guterres
 
Take sustainable infrastructure as an example. According to a report from the OECD, an annual average investment of USD $6.9 trillion is needed each year from 2016 to 2030 to support economic growth and meet the SDGs. Today, public bodies and governments are struggling to fund this development. As such, the world is likely to face a USD $15 trillion gap in infrastructure alone by 2040.
 
Further, COP27—the 2022 United Nations Climate Change Conference—resulted in a breakthrough agreement to provide additional "loss and damage" funding for vulnerable countries hit hard by climate disasters.
 
The cover decision, known as the Sharm el-Sheikh Implementation Plan, highlights that a global transformation to a low-carbon economy is expected to require investments of USD $4 - $6 trillion a year. Delivering such funding will require a swift and comprehensive transformation of the financial system and its structures and processes, engaging governments, central banks, commercial banks, institutional investors and other financial actors.
 
It's likely that private capital will be increasingly called upon for support. Investors could benefit from digital assets and decentralized finance as promising solutions to help plug the gap and help achieve the SDGs.
 
Lack of ESG Implementation in the U.S.
 
According to a report from NCBI, integrating good ESG practices in business operations plays a critical role in achieving the 2030 Agenda for Sustainable Development. Businesses and governments that prioritize environmental sustainability, social responsibility, and inclusive and transparent governance practices are more likely to positively contribute to achieving the SDGs.
 
Despite increases in ESG investing, many U.S. companies are lagging behind their international counterparts in implementing sound ESG policies and practices.
 
According a 2020 private equity managers' survey by Aberdeen Standard Investments, just 3% of North America managers had achieved strong ESG implementation ratings versus 59% of European managers.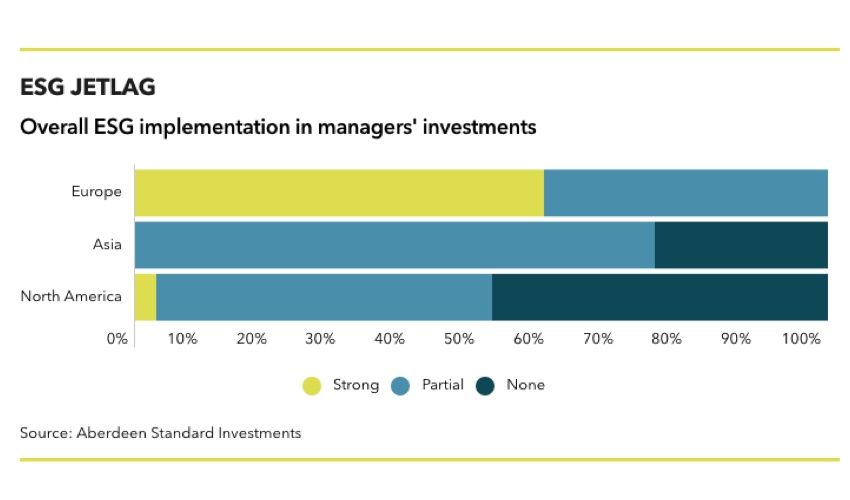 The lack of sound ESG principles within businesses and governments diminishes the ability for the U.S. to attract and retain top talent with the specialized skills and training needed to develop and implement new technologies and compete in the global race towards digital transformation and achieving the SDGs.
 
"We want the best people with the best ideas [to] want to come to the United States and stay in the United States and start and build their companies in the United States," says Steve Case, Cofounder of AOL. "Otherwise, we risk losing our lead as the most innovative, entrepreneurial nation in the world."
 
In order to help achieve the SDGs by 2030, the U.S. must take deliberate and concerted action. Without drastic changes, the U.S. could lose out on USD $1.748 trillion, forfeit its place as a global technology leader, and fail to take proper action to address the impacts of climate change.
 
Lack of Transparent Actions and Reporting
 
Unfortunately, a growing epidemic of "SDG greenwashing" is hindering meaningful advancement towards the goals.
 
The U.N. Global Compact, along with other U.N. agencies and institutions have produced guides for reporting SDG contributions in order to collect information that shows progress towards their achievement. However, these guides may have the undesirable effect of encouraging reporting of activities that may be irrelevant.
 
Today, SDG greenwashing seems to be occurring in two major areas: reporting and finance.
 
For example, today many companies' activities that were under way before the SDGs were adopted—and that would continue regardless of the SDGs—are being included in SDG reporting which limits visibility to real change. A recent study from the U.N. reported that over 700 multi-national companies found that 72% of published sustainability reports mentioned the SDGs, but just 23% included meaningful key performance indicators (KPIs) and targets. Without numbers, sustainability reporting quickly becomes a public relations exercise.
 
"It seems as if many companies look at the 169 targets and then do an inventory of their existing activities, match them to some of those targets and then produce an SDG report on contributions." – Antonio Vives Sustainability and Infrastructure Finance consultant and Adjunct Professor, Stanford University.
 
Additionally, before the advent of the SDGs, green investments (those that contribute to the achievement of goals related to climate change) were considered regular project or investment finance—now they are being marketed as SDG-related finance. In many cases, the financing is not incremental, it is simple relabeling or repackaging of traditional activities.
 
Unfortunately, it is not in the interest of most businesses or governments to uncover and call out these anomalies. For now, they enjoy the social and economic benefits that come from SDG greenwashing, despite the negative impacts of these actions.
 
However, would they be able to afford the loss of trust of society if their actions were transparent?
 
As such, those in public service, global business, intergovernmental agencies, and civil society organizations (CSOs), as well as institutional investors, research institutes and higher education establishments should be held responsible for achieving the SDGs as ultimately, all signers of the SDGs are answerable to all global citizens for the delivery of Agenda 2030.
 
Summary: Innovation Necessary for Implementing SDGs
 
Businesses and governments must adapt their efforts to reflect growing risks and uncertainties, and help build a more sustainable world.
 
While investors have the financial resources to push companies to change, they lack reliable and transparent data on which to make decisions.
 
Radical transparency is needed throughout the system to ensure proper funding of both digital transformation and ESG implementation in order to reach the SDGs.
 
New, emerging platforms like DARP (Decentralized Asset Responsibility Protocol)—a web3 digital asset that launches decentralized applications on blockchain—enables transparent financing, processes and decision-making among innovators, change-makers, asset managers, and accredited investors for both good and gain.
 
Additionally, implementing standards for best practice target-setting and following-up with transparent monitoring and impact reporting can help create a more sustainable world, and reap economic rewards.
 
For example, Finland has already achieved three of its SDG goals including poverty reduction, clean and affordable energy, and high-quality education. Finland has found success by taking notable steps in sustainable development budgeting, integrating sustainability into policy as well as national research programs and innovation ecosystems, and monitoring national progress on an annual basis. Through transparent financing, implementation and reporting, achieving the 2030 Agenda is possible.
 
 
Together, building a more sustainable future for ALL